Please note that a tuning band (available separately) gives added control in achieving the desired strength and pitch of the reed. Each tube of cane is personally hand selected and only the best will be deemed acceptable for G1's high standards. The cane is sourced from top cane growers in France and Spain depending on the season. It is then treated and prepared in a highly skilled process only known to G1 reeds. Then the reeds are manufactured in small batches, which ensure a premium quality. Each reed is then tested, varnished, then tested again by me personally. I will reject any reed that does not meet my own high standard ensuring you, the customer, complete satisfaction. Every G1 Reed comes with a FREE G1 Reed Depth gauge, so you can obtain the optimum depth to achieve the best sound from your pipes.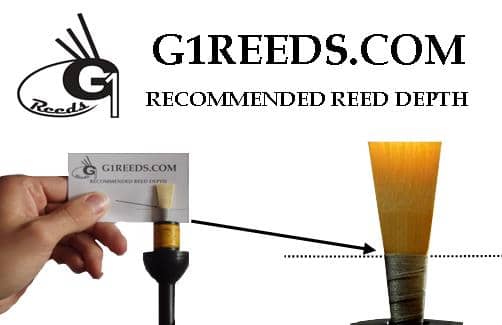 Available in six strengths, VERY EASY, EASY, EASY(PLUS), MEDIUM, MEDIUM(PLUS) & HARD.
Please Note: Postage is calculated at checkout
You might wish to consider the Deluxe reed box including 5 reeds of your choice.